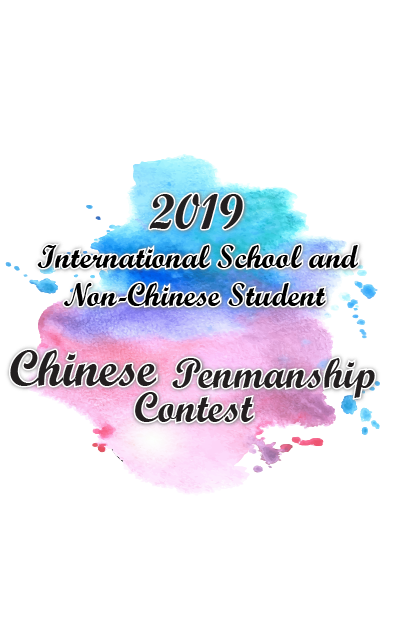 Contest Mission:
To provide Non-Chinese Students (NCS) and International Schools students To have fun appreciate the art of chinese calligraphy in modern time
Contestants of the NCS Chinese Penmanship Contest ("Contest") must submit content provided by KanHan Education Services Limited ("KanHan").
Primary School Students to be using Pencil only, and Secondary students in Pen (Either Blue, or Black)
Contestant must be using papers provided by KanHan, they are available for download at http://chinese.kanhan.com, or https://www.facebook.com/KanHanEDU/. Or photocopied.
Contestants must include punctuation mark in the work as on the content provided, each would take one block.


Awards:
Awards are given to winners of each categories, one for each Gold, Silver, Bronze
Gold Award
Trophy、Book Coupon $400
Silver Award
Trophy、Book Coupon $200
Bronze Award
Trophy、Book Coupon $100
Complementary Award
Book Coupon $50
★Every contestant will be awarded with a Certificate of Recognition."
★Winners of awards will be awarded with a Certificate and one school year of ichinese service subscription.
★Winners of awarded would be invited to attend ceremony.